Save the Date: 30th Annual "Do it for the Kids" Walk-A-Thon
Saturday, April 23, 2022 | Rain Date: Saturday, May 7, 2022

---
Thank you to everyone who participated!
Join the Wyoming Valley Children's Association for our "Do it For the Kids" Walk-A-Thon. We still plan to safely host this outdoor, family-friendly event where all proceeds raised are donated directly to WVCA programs! Due to COVID-19, our event will look a little different this year, to prioritize health and safety.
All walk guests will choose prescheduled timeslots for the walk (click here) and all food and promotional items will be provided "to-go". Please visit our Facebook page for more information or contact Christine Meluskey at cmeluskey@wvcakids.org with questions.
---
Register Now: Click on the "Ticket" button to register for this year's Walk-A-Thon.
Adults = $25
Children 7-13 = $15
6 and Under = FREE
Sign up for your Walk timeslot below: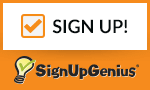 —
Fundraising: To raise donations for a Walk Team or Individual, please click on the "Donations" button. Donations can also be mailed to 1133 Wyoming Ave, Forty Fort, PA 18704. Checks made payable to WVCA, include Walk Donation and the Team Name in the check memo line.
---
Sponsorship Opportunities
WVCA is currently accepting sponsorship donations for our 2021 Walk-A-Thon. An overview of sponsorship benefits includes:
-Promotion on Walk-A-Thon event banners, signs, t-shirts, and website.

-A spotlight in WVCA's newsletter, which is emailed to over 2,000 contacts.

-Promotion on WVCA social media accounts, which will be utilizing paid promotional advertisements.

-In addition to traditional benefits such as: tickets to the event, opportunities for media coverage, etc.,
You can donate by printing out the sponsorship packet or clicking on the "Sponsorship" button. Please send all logos, marketing materials, and questions to cmeluskey@wvcakids.org.